The Cat Specialist Susanne Hellman Holmström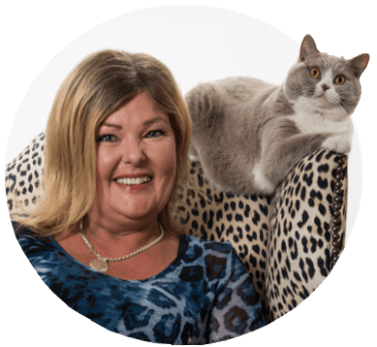 I can help most cat owners with cat problems over the phone. To get answers to your questions and help solving a wide range of behavioral problems.
Sometimes more information is needed from you to identify the underlying problem so that the right action plan can be implemented. In that case, we can schedule a longer telephone counseling session where we can calmly analyse the problem. This type of telephone counseling takes between 45 and 60 minutes and is always done at a fixed price.
For more information see COUNSELING where there are several alternatives available.

Cat Counseling
For booking an appointment or receiving more information
---
Follow me on Facebook
En fjäder mellan benen, en spindel på låret och en mysig kisse i fåtöljen. Då är det dags för Gokväll i kväll. 😘

Dagens tema är om utekatters revir 🙀

Kissen heter Mira och ägs av sminktjejen Carro på SVT. Tack för lånet 👌 ... MerMindre
2 dagar sedan ·
I kväll, tisdagen den 12 mars kommer du att få se dessa fina ( och väldigt aktiva) kattungar i tv-rutan. SVT Go'kväll 18.45.
🐾🐾🐾🐾🐾🐾🐾🐾🐾🐾🐾🐾🐾🐾🐾
Vi pratar om vad man kan göra när det blir konflikt i sin kattgrupp.
😾👊😾
Och såklart berättar vi vilken ras detta är.
Kan du gissa rasen? ... MerMindre
1 vecka sedan ·
Vi har premiär för Kattägarskolan 2019 i Norge idag 😻
Den kända norska katten Jesperpus invigde det hela 🙏💕
Vi föreläser om katters beteende och kroppsspråk, kattens hemliga doftspråk och om yttre och inre parasiter.
En heldagskurs för 80 norska kattvänner.
Fantastiskt välordnat av ett stort katt-team bakom Jesperpus och Leruds Kattepenjonat ⭐️👍
😺😺😺😺😺😺😺😺😺😺😺😺😺😺😺
I fint samarbete med Feliway och Bayer samt Jesperpus. ... MerMindre
3 veckor sedan ·
När husse inte kommer hem i tid låter det så här; 😾
Hur låter din katt? ... MerMindre
4 veckor sedan ·
Cat Behavioral
I huvudet på din katt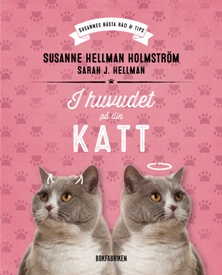 (In the Head of Your Cat)
A book with Susannes best advice and tips.
Save
Lectures
Lectures about Cat Behavior
Are you curious of why cat's do what they do? In my lecutres I give you the answers and the latest findings from the field of feline behavior.
On TV and radio
Watch out, News are coming up!