The Cat Specialist Susanne Hellman Holmström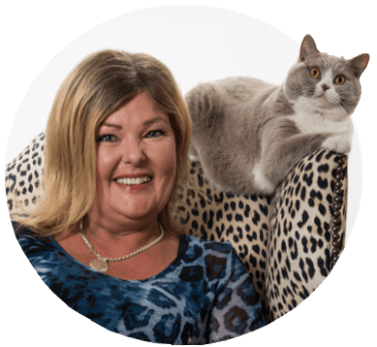 I can help most cat owners with cat problems over the phone. To get answers to your questions and help solving a wide range of behavioral problems.
Sometimes more information is needed from you to identify the underlying problem so that the right action plan can be implemented. In that case, we can schedule a longer telephone counseling session where we can calmly analyse the problem. This type of telephone counseling takes between 45 and 60 minutes and is always done at a fixed price.
For more information see COUNSELING where there are several alternatives available.

Cat Counseling
For booking an appointment or receiving more information
---
Follow me on Facebook
Kolla här vilken magisk bild som kattvännen Anita har skickat in på sin katt.Magiska nätter... ... MerMindre
21 tim sedan ·
Idag har jag haft äran att få föreläsa för detta coola kattvänliga personalgäng från fyra olika AniCura djursjukhus i Stockholm.
😻😻😻😻😻😻😻😻😻😻😻😻😻😻😻 ... MerMindre
2 dagar sedan ·
Nu är avsnitt 2 ute på vår podcast
Oss Kattvänner Emellan.
Denna gången handlar den om trasiga transportburar och en bråkig blöjbebis.

Du hittar vår podd där poddar finns😻 ... MerMindre
1 vecka sedan ·
Mina katter heter Hjärtrud och Klas.
Vad heter dina katter? ... MerMindre
1 vecka sedan ·
Cat Behavioral
I huvudet på din katt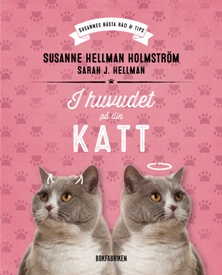 (In the Head of Your Cat)
A book with Susannes best advice and tips.
Save
Lectures
Lectures about Cat Behavior
Are you curious of why cat's do what they do? In my lecutres I give you the answers and the latest findings from the field of feline behavior.
On TV and radio
Watch out, News are coming up!