The Cat Specialist Susanne Hellman Holmström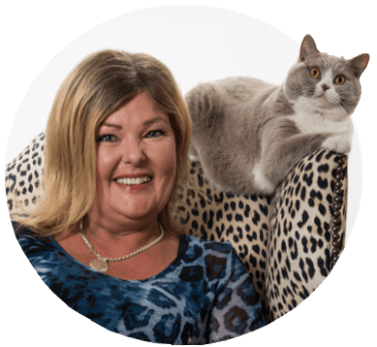 I can help most cat owners with cat problems over the phone. To get answers to your questions and help solving a wide range of behavioral problems.
Sometimes more information is needed from you to identify the underlying problem so that the right action plan can be implemented. In that case, we can schedule a longer telephone counseling session where we can calmly analyse the problem. This type of telephone counseling takes between 45 and 60 minutes and is always done at a fixed price.
For more information see COUNSELING where there are several alternatives available.

Cat Counseling
For booking an appointment or receiving more information
---
Follow me on Facebook
Katter och presentsnören är en riktigt dålig och farlig kombination ‼️‼️‼️

Hjärtrud fick vara med och slå in presenten sedan gömdes den ur kattsäkerhetssynpunkt.
Vi vill inte till veterinären i helgen med rosa snören i Hjärtruds mage. ... MerMindre
3 dagar sedan ·
Min kattpodd är nästan helt klar för att släppas i slutet av mars.
😻😻😻😻😻😻😻😻😻😻😻😻😻😻😻
Den kommer att ta upp allt om katter och kattägare, och mycket mer.
🐾🐾🐾🐾🐾🐾🐾🐾🐾🐾🐾🐾🐾🐾🐾
Jag har bara ett problem, vad sjutton ska den heta? Kanske du har ett förslag till mig?
🌸🌸🌸🌸🌸🌸🌸🌸🌸🌸🌸🌸🌸🌸🌸
Maila ditt förslag till susanne@kattproblem.se
Bästa förslaget belönas 🏆
PS. Hoppas du gillar idéen med en podd om katter? ... MerMindre
7 dagar sedan ·
Kollar du på OS?
Det gör jag 😺 ... MerMindre
This is way better than the actual Olympics :D 🏁🏳️‍🌈 Catie Pie
1 vecka sedan ·
Smarta tips för den händige! ... MerMindre
❤️Wow! Fram med verktygslådan😁👍❤️
3 veckor sedan ·
Katter är väldigt noga med sin pälsvård, och har en väldigt sträv tunga. Nästan som sandpapper.
För katten är det viktigt att inte lukta illa eller lukta mat, då kommer den att bli avslöjad med sin doft när den ska på jakt.
Kolla in denna filmen för att förstå din katt ännu mer: ... MerMindre
It's not vanity. For cats, staying clean is a matter of life and death. And their tongue, specially equipped for the job, is just one of the things that makes cats such successful predators.
3 veckor sedan ·
Cat Behavioral
I huvudet på din katt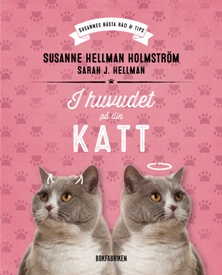 (In the Head of Your Cat)
A book with Susannes best advice and tips.
Save
Lectures
Lectures about Cat Behavior
Are you curious of why cat's do what they do? In my lecutres I give you the answers and the latest findings from the field of feline behavior.
On TV and radio
Watch out, News are coming up!