The Cat Specialist Susanne Hellman Holmström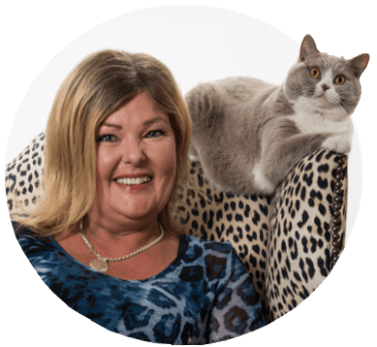 I can help most cat owners with cat problems over the phone. To get answers to your questions and help solving a wide range of behavioral problems.
Sometimes more information is needed from you to identify the underlying problem so that the right action plan can be implemented. In that case, we can schedule a longer telephone counseling session where we can calmly analyse the problem. This type of telephone counseling takes between 45 and 60 minutes and is always done at a fixed price.
For more information see COUNSELING where there are several alternatives available.

Cat Counseling
For booking an appointment or receiving more information
---
Follow me on Facebook
Svaret på dagens tidigare fråga:

Därför klagade, mjauade och jämrade sig Hjärtrud när hon tittade upp i hörnet på terasstältet.... 😱 ... MerMindre
1 dag sedan ·
Dagens fråga:
Vad jämrar sig Hjärtrud över?

Gissa gärna varför, och i kväll kommer svaret😻 ... MerMindre
2 dagar sedan ·
Psst! Är du vaken vid 23-tiden i kväll?
Då ska du lyssna på Radioprogrammet Vaken med P3 och P4, det ska handla om hur lyssnarna har blivit med katt. Du kanske har en historia att berätta?
😻😺😻Katter sägs ju välja sina människor och historier om hur katter hittar både hem och till nya hem verkar vara näst intill oändliga.
- Hur kom din katt till dig? 🐈
(Pzzzt! Vi börjar en timme tidigare ikväll kl 23:07 i P4. Efter midnatt finns vi både i P3 och P4)
/Wivianne och Peter ... MerMindre
2 dagar sedan ·
Kommer din katt när du ropar på den? ... MerMindre
4 dagar sedan ·
Två timmars föreläsning förpackad på 45 minuter i en fullsatt biograf på Malmö Festivalen. Tack alla kattvänner för att ni kom och lyssnade 😻
Nu ska vi se kattfilmen Kedi tillsammans.
😺😺😺😺😺😺😺😺😺😺😺😺😺😺😺 ... MerMindre
6 dagar sedan ·
Cat Behavioral
I huvudet på din katt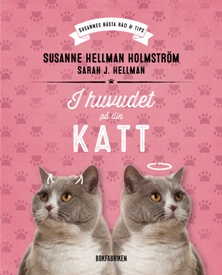 (In the Head of Your Cat)
A book with Susannes best advice and tips.
Save
Lectures
Lectures about Cat Behavior
Are you curious of why cat's do what they do? In my lecutres I give you the answers and the latest findings from the field of feline behavior.
On TV and radio
Watch out, News are coming up!