The Cat Specialist Susanne Hellman Holmström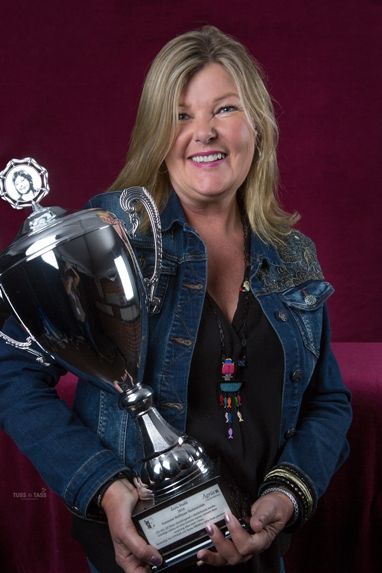 I can help most cat owners with cat problems over the phone. To get answers to your questions and help solving a wide range of behavioral problems.
Sometimes more information is needed from you to identify the underlying problem so that the right action plan can be implemented. In that case, we can schedule a longer telephone counseling session where we can calmly analyse the problem. This type of telephone counseling takes between 45 and 60 minutes and is always done at a fixed price.
For more information see COUNSELING where there are several alternatives available.

Cat Counseling
For booking an appointment or receiving more information
---
Follow me on Facebook
Hurra för veterinärkliniken Skånes Mitt i Höör,som öppnade upp famnen för den lilla sjuka kattungen som satt på vägen.
Och kan ni tänka er, att han fick en ny ägare direkt.
Han ska nu heta Bosse och bo hos veterinärassistenten Trixie. Jag lovar att vara gudmor till Bosse.
Vilket lyckligt slut! Jag älskar lyckliga slut! ❤️
Nu hoppas jag att han snabbt kryar på sig. Han får nu en egen assistent som kan vårda honom dygnet runt.😘💕
Tack till er alla som har skickat sms och ringt om att ta hand om den lilla sjuka kattungen. Ni är underbara.❤️👍😻 ... MerMindre
17 tim sedan ·
Blir bokstavligen stoppad av en sjuk liten kattunge på vägen. Stannar och knackar på huset men ingen öppnar. Hur kan någon människa ha mage att inte se att den lilla kattungen är sjuk?
Den ser inget med sina variga ögon och är så mager, mager. Den sitter där på vägen och vill inte röra sig. Jag måste hjälpa den! Så beslut tas och kattungen sitter nu i mitt knä i bilen. Veterinär är kontaktad.
Och länstyrelsen!

Är det någon som vill förbarma sig över denna lilla krabat?
OBS!!HAN HAR FÅTT NYTT HEM!💕💕 ... MerMindre
Foton från KATTBETEENDERÅDGIVARE SUSANNE HELLMAN HOLMSTRÖMs inlägg
18 tim sedan ·
Detta är katten Frigg och hennes favoritstil!
Lägg gärna upp en bild här på hur din katt älskar att ligga och slappa. 😺
Foto: Sarah J Hellman ... MerMindre
1 vecka sedan ·
Stort grattis till alla katter på Internationella Kattdagen idag!
😻😻😻😻😻😻😻😻😻😻😻😻😻😻😻
En extra klapp och en smaskig godbit är de väl värda ikväll.
🐾🐾🐾🐾🐾🐾🐾🐾🐾🐾🐾🐾🐾🐾🐾 ... MerMindre
2 veckor sedan ·
Visst kan katter känna både saknad och glädje.😻
Blir din katt glad när du kommer hem? ... MerMindre
Can you imagine how this cat reacted after being separated from his owner for 20 days?
2 veckor sedan ·
Cat Behavioral
I huvudet på din katt
(In the Head of Your Cat)
A book with Susannes best advice and tips.
Save
Lectures
Lectures about Cat Behavior
Are you curious of why cat's do what they do? In my lecutres I give you the answers and the latest findings from the field of feline behavior.
On TV and radio
Next date on SVT Go'Kväll
See you on SVT Go´kväll in the autumn.
Next time on radio P4 Kristianstad

August 30